The Nobody Likes series combines nonfiction with social and emotional learning. This series is perfect for talking about concepts such as accepting differences, comparisons, and being comfortable with yourself― in a fun, kid-friendly way. Each book includes nonfiction facts woven throughout the story and a special nonfiction section at the end of the book!
Nobody Likes Bedtime
In addition to curbing fears of the dark, this creative entry in the field of bedtime books also encourages kids to let others share their opinions. An inspired bedtime tale laced with a wise lesson about listening to advice from friends. - Kirkus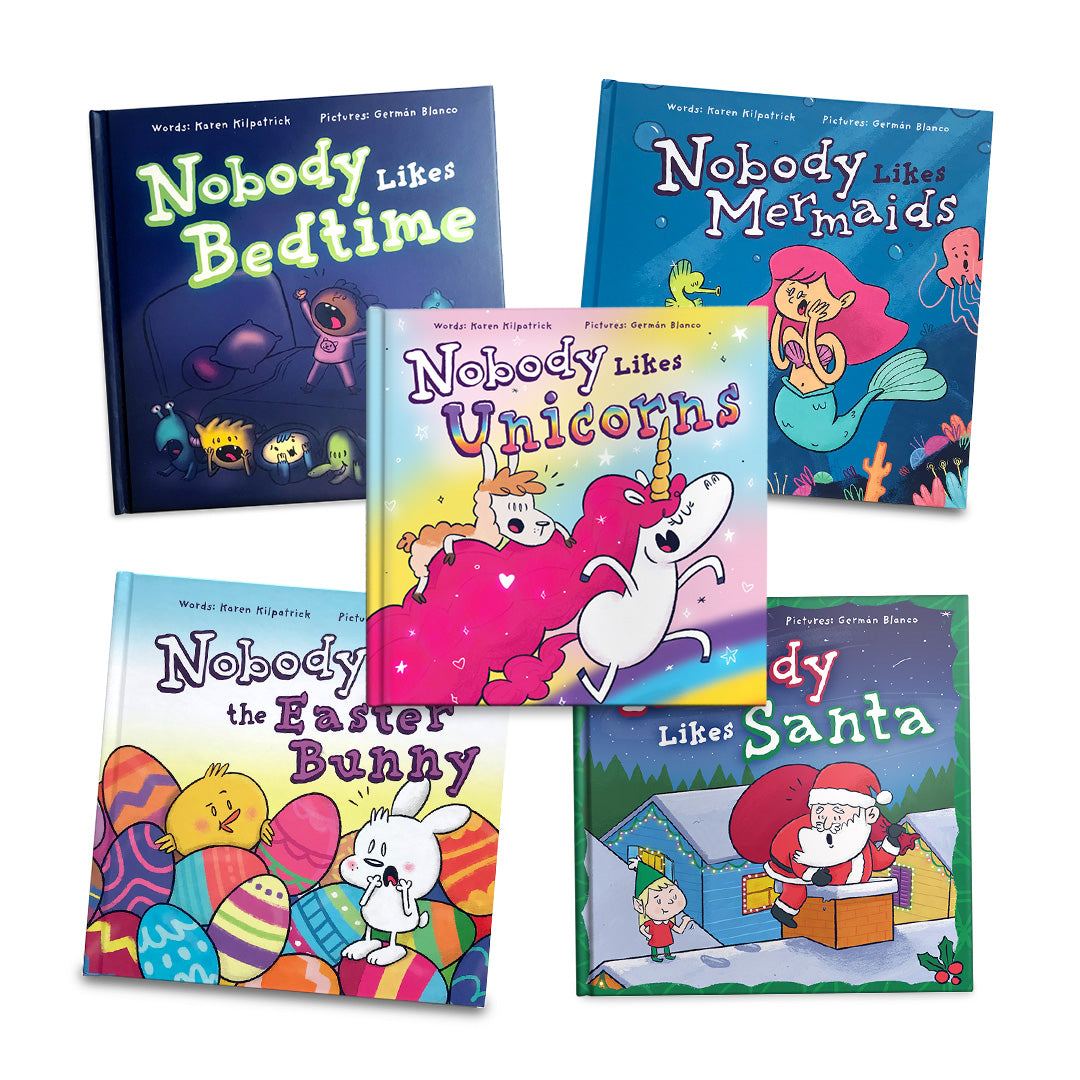 Nobody Likes (5 book series)
Nobody likes this series! Don't believe me? Read these books and we'll prove it to you!
Add to cart
Educational
Nonfiction and social-emotional learning
Kid-Friendly Illustrations
Bright, colorful, and engaging