Remixed Rhymes are updated classic nursery rhymes with funny, modern twists. Made relevant for kids today, this series remakes classic tales to entertain while developing important social and emotional skills.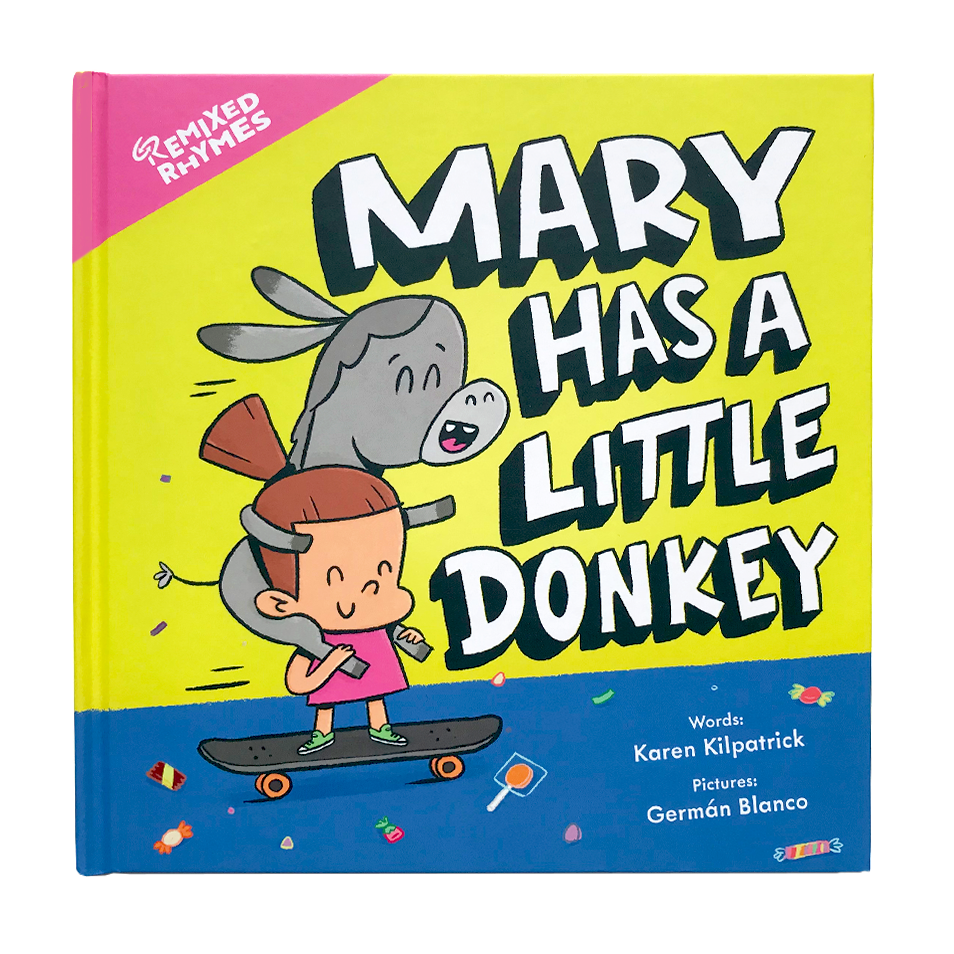 Mary Has A Litte Donkey
What happens when a quirky pet gets into loads of trouble? Join Mary and her donkey on a hilarious adventure with heart. Children will laugh along with donkey's antics while learning about unconditional love in the process!
BUY NOW
⭐️⭐️⭐️⭐️⭐️
"Such a cute friendship story!"
⭐️⭐️⭐️⭐️⭐️
"Adorable and full of laughs"
Educational
Each book highlights a different social or emotional topic perfectly tailored for young ones.
Humorous
Laugh-out-loud humor keeps kids engaged and entertained!
Perfect for Read Alouds
Written in short, rhyming text and following the classic story, these books will quickly become storytime favorites!