Learn from the Legends and Heroes of Greek Mythology!
The School of Greatness is where children will learn important character concepts and lessons through the kid-friendly versions of iconic mythological figures.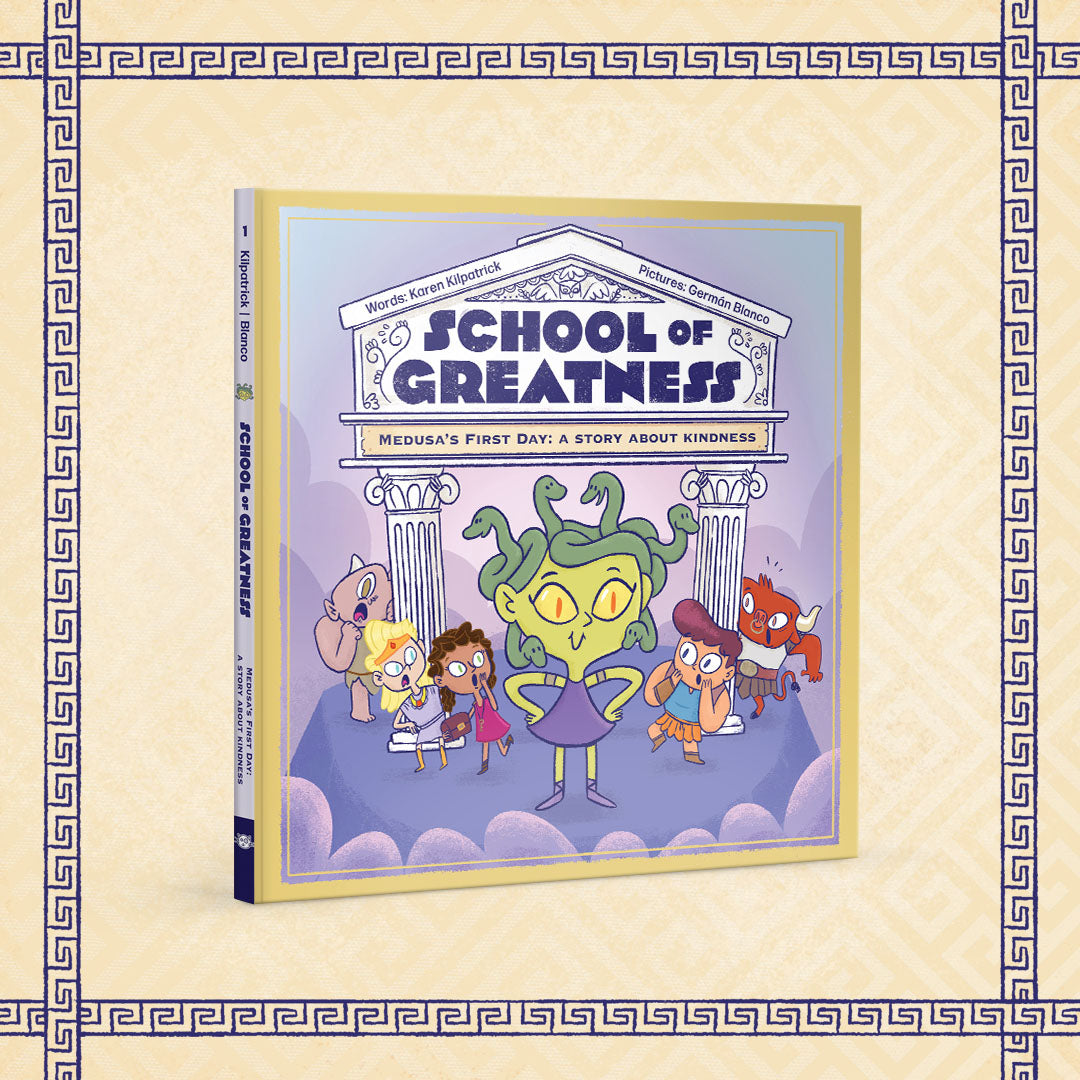 Medusa's First Day: A Story about Kindness
Medusa's excited for her first day of school, but when her teacher introduces her to the class, she doesn't exactly feel welcome. Will her classmates learn to be kind and accept her differences? Will Medusa also learn to be kind to herself?
Buy Now
The Missing Mascot: Hercules' Story about Teamwork
The School of Greatness mascot is missing! When Hercules volunteers to find him and return him to his cave, things don't go exactly as planned. Will the headstrong Hercules learn a little something about teamwork along the way and successfully complete his task?
Buy Now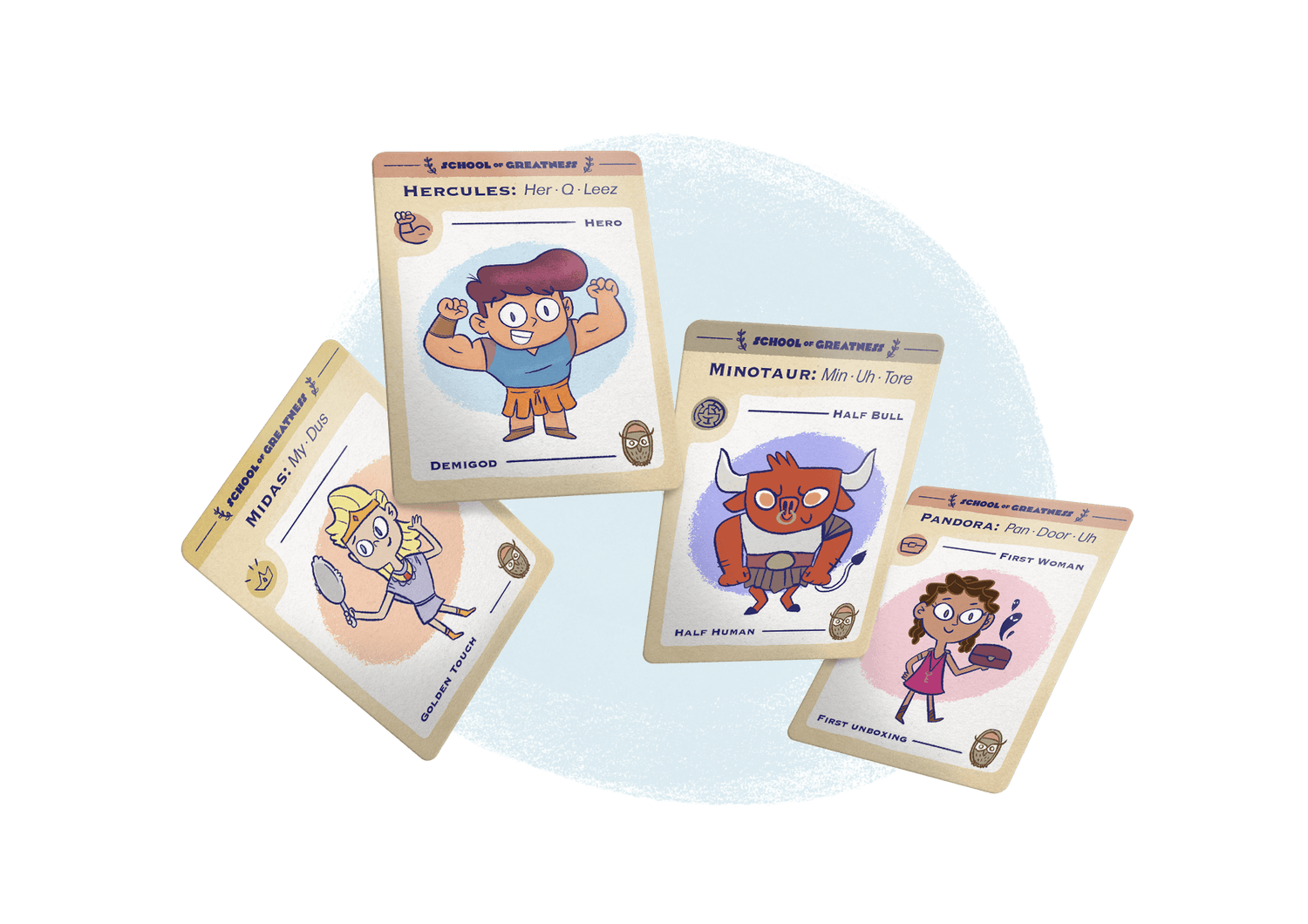 Educator Resources
Download our comprehensive Educator's Guide that provides several activities and lesson plans for each School of Greatness title.
Resources